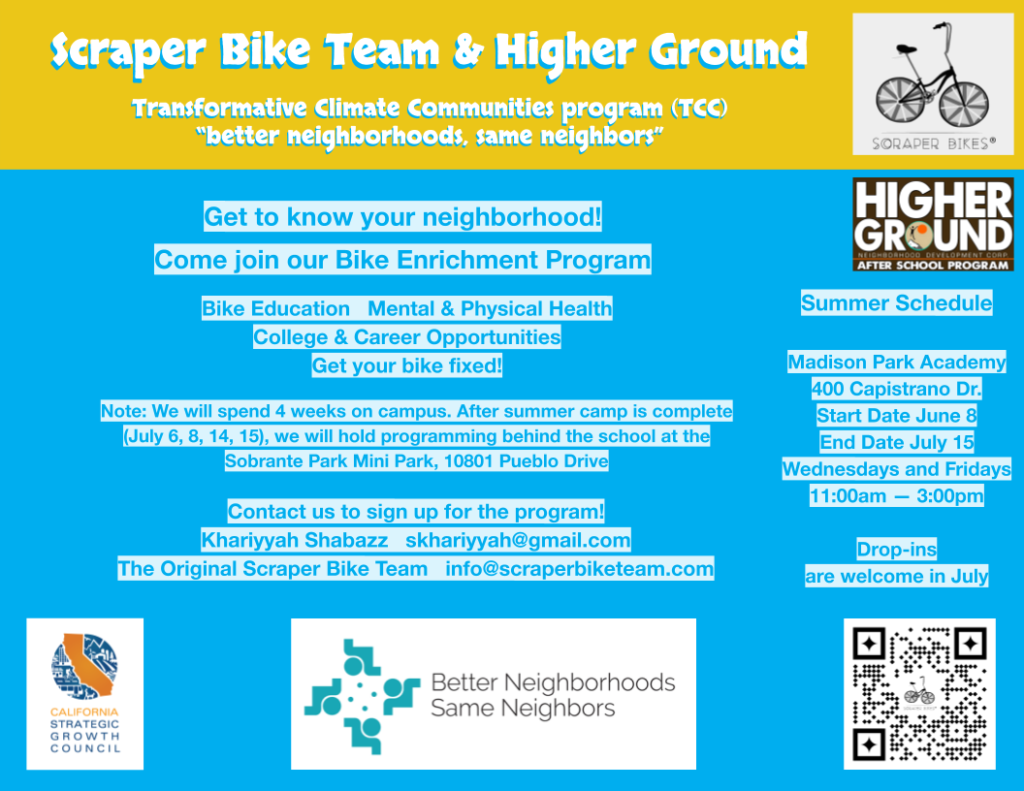 Our summer programs are getting ready to roll out! These bike enrichment programs are free to East Oakland fourth and fifth graders, as part of the City of Oakland's "Better Neighborhoods, Same Neighbors" program. We roll from 11AM-3PM on Wednesdays and Fridays, at Madison Park Academy (Sobrante Park) from June 8 to July 15.
After summer camp is complete (July 6, 8, 14, 15), we will hold programming behind the school at the Sobrante Park Mini Park, 10801 Pueblo Drive. Drop-ins are welcome for those sessions.
If you'd like to sign up or learn more, contact us at info@scraperbiketeam.com.