In partnership with emergent labs and Black Cultural Zone, the Scraper Bike Team will participate in the East Oakland Futures Festival as part of Liberation Weekend. Long a vision of our founder Champ Stevenson, this free event celebrates the creativity and possibilities of the East Oakland community.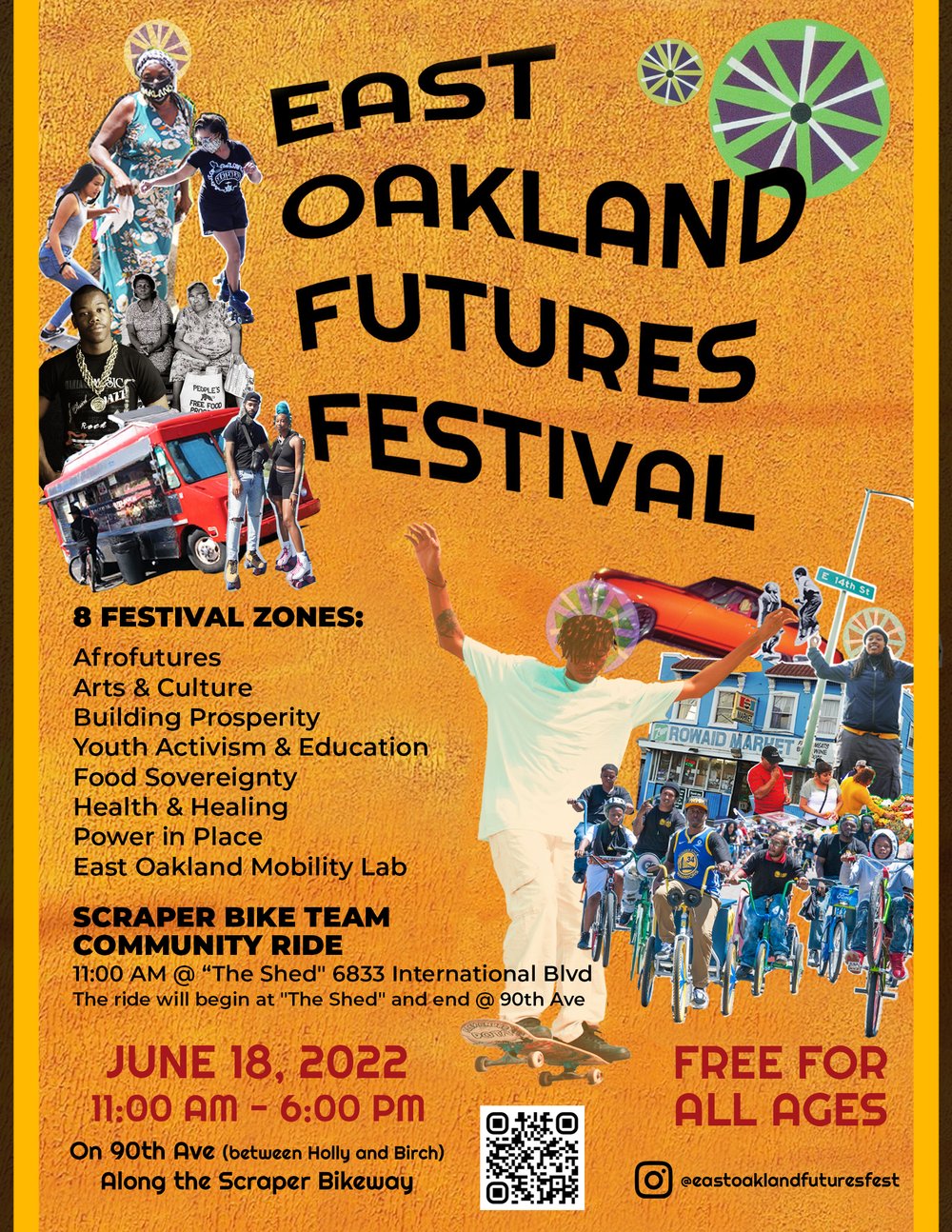 At 11:00 AM we'll roll out a community bike ride from the Shed, check out the neighborhoods and the shoreline, and end at the festival on Scraper Bike Way, We'll do free bike repairs and demo scraper bikes. Come visit our spot while you check out everything amazing that's happening in East Oakland.
Help us out!
The East Oakland Futures Festival is a community-supported event. Any contribution you can make will support Scraper Bike Team's participation in this wonderful day. Thank you!
What we do
Since 2009, the Original Scraper Bike Team has used bicycle art to uplift East Oakland youth. We currently provide free after-school and summer programs for fourth and fifth graders at Brookfield and Madison Park Academy, in partnership with Higher Ground NDC.