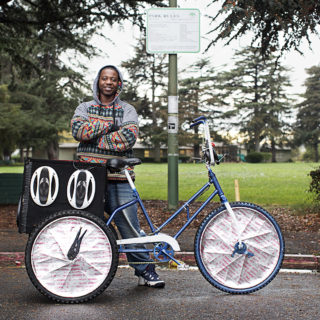 Tyrone "Champ" Stevenson, Jr.
Co-Founder/Chief Visionary Officer
Baybe Champ founded the Original Scraper Bike Team in 2005 with his cousin Avery. Since childhood these two would create what we call today a "Scraper Bike". In 2007 Baybe Champ recorded a music video featuring the Trunk Boiz called Scraper Bikes. Since then Baybe Champ has evolved the backyard bike club into a 501c(3) tax exempt nonprofit.