We are proud to announce that the Scraper Bike Team will be moving home to Arroyo Viejo Park. In partnership with many organizations and city departments, such as the Oakland Public Library, Oakland's Department of Transportation, and Oakland Parks, Recreation and Youth Development, the Scraper Bike Team is relocating its home base—The Shed, our shipping container bike shop and clubhouse, currently at the Martin Luther King Jr. Branch Library—to Arroyo Viejo Park in East Oakland.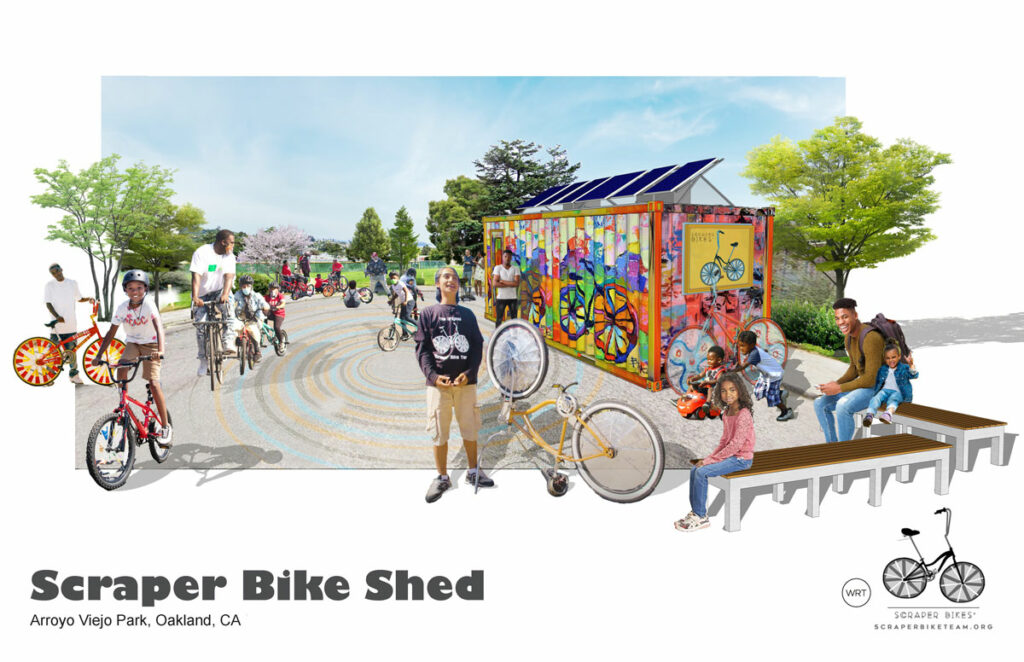 This is where you come in. With your support, The Shed can provide the amazing programs and youth empowerment you've come to expect from the Scraper Bike Team, with onsite staff and mechanics to support the community. We are on a roll as we come back from the pandemic lull, with programs currently underway in two East Oakland schools, with more to come in 2023.
To reach our full potential, we need your support.
We will need support to pay for the build-out of our new home, and to develop new mentorship programming focused on middle and high-school aged kids. You can help with a one-time donation today. Any amount is welcome.
We look forward to a grand opening in our new home in the spring of 2023.
Thank you for supporting the team!